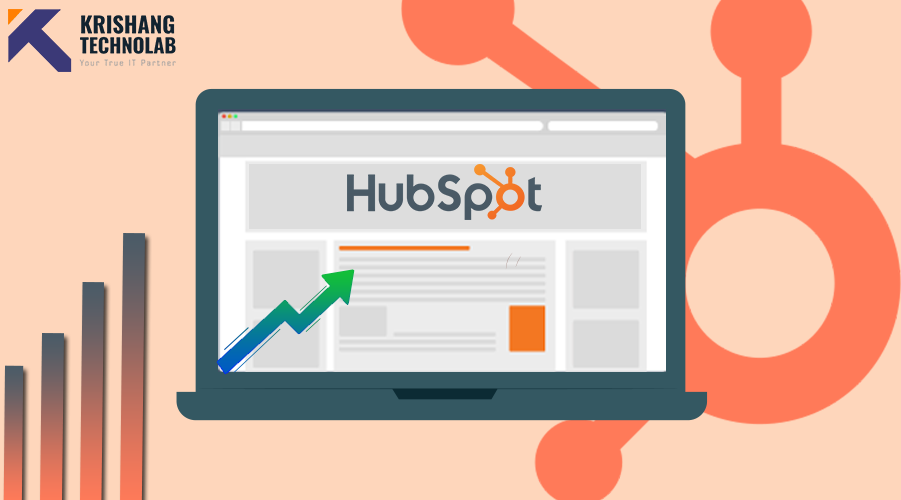 HubSpot has earned quite a reputation in the past few years. If you don't already know about HubSpot tool, don't worry, that's what this blog is for. In a nutshell, HubSpot is an inbound marketing and sales platform that assists businesses in attracting new visitors, converting leads, and closing transactions.
However, this is not all about HubSpot. There are many features and functions that make it a popular tool today. how HubSpot development makes a great impact on your business we will talk about it in length ahead.
Let's know HubSpot a little better
HubSpot is popularly known as an all-in-one tool for website development. HubSpot is centered around a strategic goal of providing rich content to the targeted audience and generating more leads. Using the power of inbound marketing and innovative ideas, you'll discover that your website helps you convert more leads into consumers.
Businesses and enterprises are increasingly turning to HubSpot for Create a website using HubSpot CMS/COS and developing websites that make an impact. Mostly, businesses trust HubSpot development for its great features. Let us have a look at the best features of HubSpot development and discuss them further. Here we begin!
Here are the top features of the HubSpot tool
1.Contact management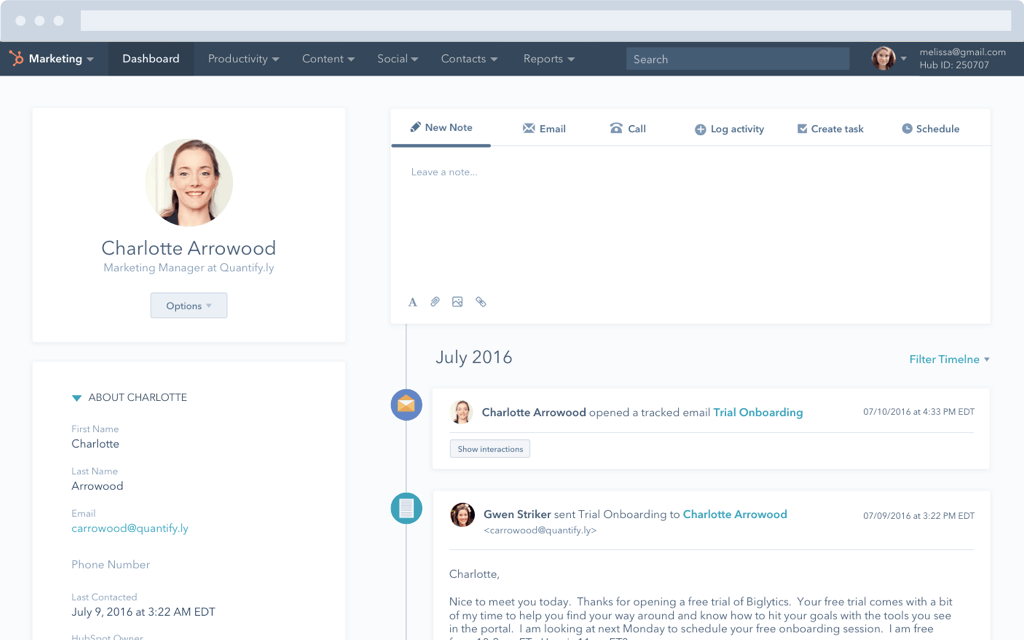 Contacts are the foundational blocks of any business's marketing strategy. The contacts of a business provide value to an organization and help in growing the business rapidly. Managing the contacts within the database is quite important for any business, and that's where the contact management feature of HubSpot comes to use.
HubSpot CRM supports up to one million contacts, and these contacts further entail the employee of the organization and create value for the customer base.Lastly, we would like to mention that HubSpot's contact management feature can assist enterprises in the following areas
To update the contacts database to stay updated with accurate information for generating leads and converting them into customers.
To create segmented lists and filters as per the required criteria to group the contacts on preferences.
To give clients the flexibility to manage, segregate, and segment the contacts based on the life-cycle stage.
2.Reporting, dashboarding, and visualisation In HubSpot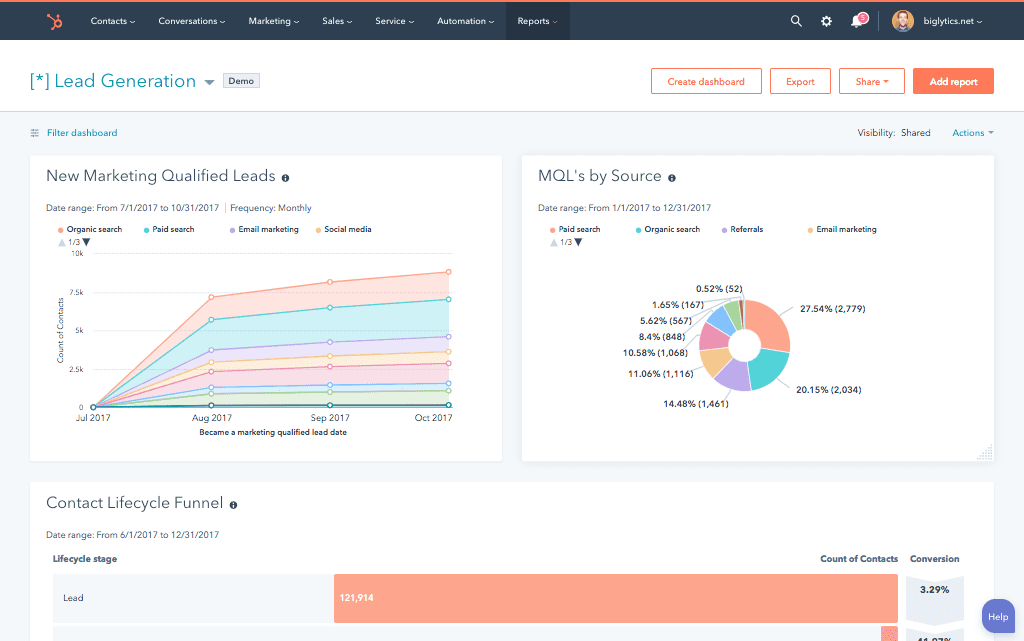 HubSpot CRM can easily be integrated with other tools like Email, outlook, etc. It preserves a record of all activities in the sales, marketing, and customer service departments that are relevant. There are standardized reports in CRM, and customized reports can also be created. Furthermore, the existing reports can also be edited according to the diverse requirements of the end users.
To keep the access in check, the HubSpot CRM enables the owners of the enterprise to manage the permissions for all the reports. This further helps in keeping critical data safe and secure.
HubSpot CRM also has a feature of dashboards with which multiple reports can be integrated to create an overall view for the management to access meaningful insights.
HubSpot CRM also offers a good lot of visualization tools to support the enterprise's decision-making process.
3.Task management
Task management is another great feature of the HubSpot website builder tool. It is a really handy tool for storage, tracking, managing, and reporting tasks. In addition, it allows organizations to create a framework for managing repetitive tasks.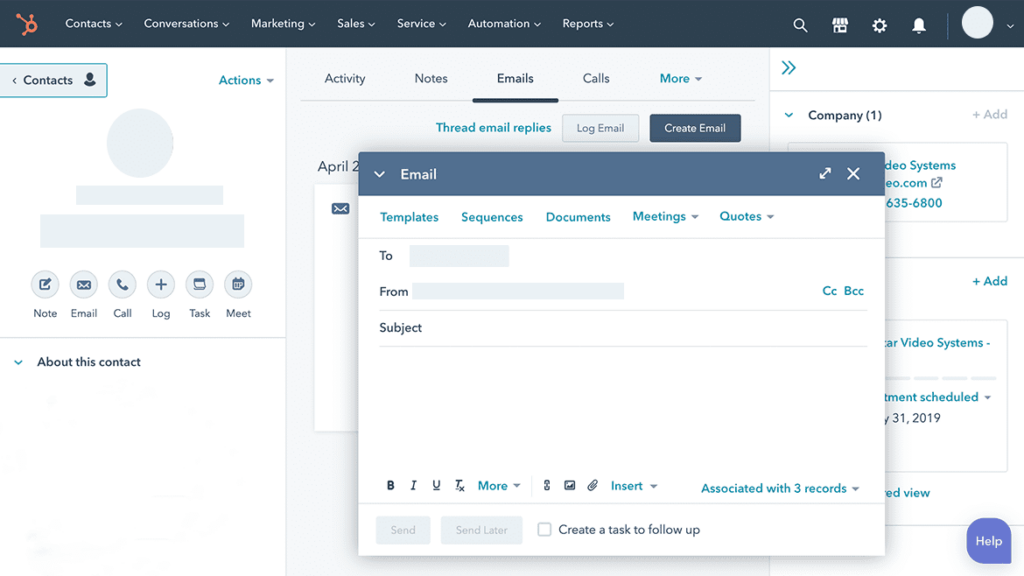 HubSpot CRM has for real simplified streamlining the many tasks big time. It saves the users the hassle of navigating among many windows and sheets. It rather provides a centralized dashboard view to bring efficiency into the lead generation and lead conversion processes. Task management has synchronization, which can connect one's calendar with the software.
Lastly, the task management feature allows the users to prioritize tasks based on urgency and enables progress tracking and performance management as well.
4.Automatic data capture management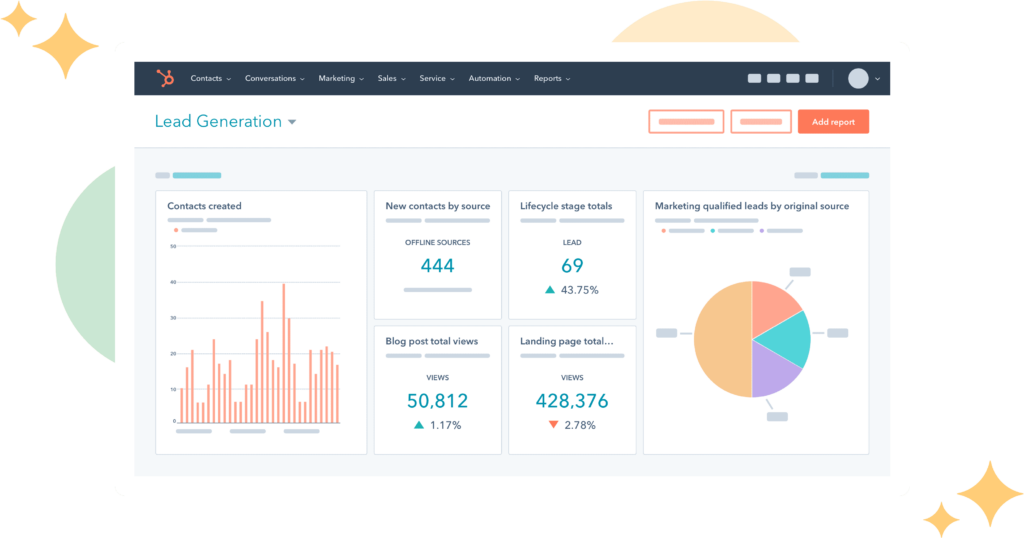 One of the notable qualities of HubSpot CRM is that it collects extensive data in the form of interactive forms. It further synchronizes the data in the CRM and gives its access to the sales and marketing team. With the help of many HubSpot features, HubSpot CRM offers a lot of flexibility in designing forms. It does so to capture relevant information and feed it into the user interface.
The automatic lead-capturing feature saves time and effort for the users by gathering all the recorded data into the CRM platform. Another notable aspect of automatic lead generation is marking all the generated leads so that the sales and marketing team can identify and prioritize high-scoring leads in due time.
5.Scheduling Email and meeting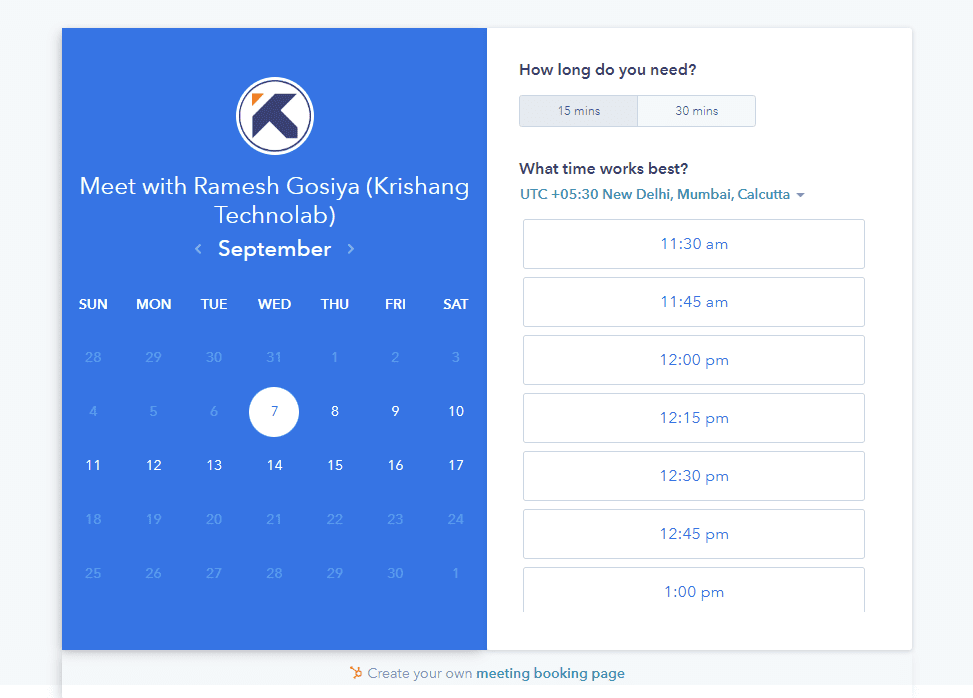 Among many other features and functionalities, HubSpot is known for saving time and improving the overall efficiency of businesses. But how does it do that? Let us tell you. HubSpot's email scheduling is one feature that provides excellent convenience in achieving great business goals.
Scheduling the emails gives the users flexibility to schedule the emails at the right time. Since email marketing is a crucial part of any business, a feature taking care of scheduling emails is a big relief. It enhances the chances of users reading the Email and, consequently, increases the conversion rates.
As we are done with the top features of HubSpot CMS development, we will move forward and talk about some of its major benefits for businesses. So, stay with us and read on.
You Can Find Out More About : A step-by-step guide to migrate from WordPress to HubSpot CMS

You might be wondering about why you should migrate your WordPress websites to HubSpot and how it will benefit you. If that's what you are thinking about, don't worry, we will tell you everything you need to know about migrating your website from WordPress to HubSpot..
What are the benefits of HubSpot development for businesses?
From the points above, we understand that HubSpot CMS is a complete inbound marketing tool, and its popularity is on a continuous rise. To further prove this point, we will discuss the benefits that make HubSpot development popular among businesses.
Real-time alignment to CRM
Marketing and sales alignment is the real deal with HubSpot website development. When you opt for HubSpot development, it provides a wide range of sales and marketing tools. It further enables closed-top reporting from new leads to customers. The real-time alignment helps the teams to be in sync with one another and results in great efficiency.
In-house reporting
Every business wants to know how well the company is functioning and how fast it is growing. It helps the business to make informed decisions for the future plan of action. With the help of HubSpot's analytics tool, one can get access to complete insights about how various departments of the businesses are performing with detailed reporting.
Instant customer information
Using HubSpot CMS, web development is becoming more streamlined. When you create a website using HubSpot CMS, all the customer information like email address, phone number, and all the other data is all the information is stored in the centralized platform. Using this, the teams can create various deals associated with a particular customer and share information about customers within the company.
Great support system
Using HubSpot development for businesses makes it simple to face any challenges that might come in the website after the development. HubSpot has a variety of options for ongoing support systems and HubSpot customer service software. A good support system ensures that the customers' problems are always heard and addressed on time.
Seamless automation
HubSpot development for small businesses helps in the automation of manual tasks and follow-ups or customer feedback. It also helps in focusing on important business aspects. Moreover, automated workflows are a great technique to reduce any manual errors or loopholes. At last, it helps in increasing customer satisfaction.
Planning for HubSpot website design and development?
If you are planning to take your business towards digitalization with development, now is the right time to start. Have no more second thoughts and hire HubSpot developers right away. If you want to create a website using HubSpot development then hire expert HubSpot developers from a reputed HubSpot development company is the most crucial task of all.
Thus we advise you to start your research now and get connected with an expert HubSpot CMS web development company. While we talk of an expert HubSpot development company, why not connect with Krishang Technolab? We have been a pioneer name in HubSpot development for the past many years, and our experience with HubSpot development has been pretty amazing so far.
Why choose Krishang Technolab for HubSpot development?
If you are still wondering what's so special about Krishang Technolab, here are a few reasons that will help you understand our potential better.
Skilled HubSpot developers
Krishang technolab has a full house of expert HubSpot-certified CMS developers skilled in a range of HubSpot services. Whether it's HubSpot website design and development, HubSpot migration, HubSpot integration, or HubSpot consulting, hire HubSpot developers from our company and get all HubSpot-related services under one roof.
Timely deployment of project
We don't delay the deployment unnecessarily. We know how excited you are about the final project, and thus, we always make sure to complete our work on time. Our HubSpot development team stays true to the time and delivers the project within the given time period.
Seamless communication
We believe communication is the key and, therefore, stay connected with our clients throughout the HubSpot development. We always keep our clients updated about their project's progress. Moreover, we maintain good relationships with them throughout the development phase.
Support and maintenance
After-deployment services matter as much as the development itself. When you hire HubSpot developers from our company, you get a complete HubSpot development package. Once we deliver the project, we take complete care of the support and maintenance as well.
Hire HubSpot developers from us today.
As we come to the end of this blog, all we have to say is you will not regret hiring HubSpot developers from our HubSpot website design and development company. We deliver what we promise and take care of all things HubSpot.
Whether it's developing HubSpot landing pages, designing and developing highly interactive websites, or building an integration with HubSpot API, our expert HubSpot developers do it all with great excellence. So, if you want your HubSpot development project to be in safe and sound hands, connect with us, and we assure you the journey ahead will be a pleasant one. Hoping to hear from you soon.