Choosing the right content management system for developing your website is essential to your business growth. When you decide to have your website, you might come across many doubts about choosing the best CMS for website development. Although there are many CMS in the industry today, WordPress vs HubSpot the best ones are best for a reason.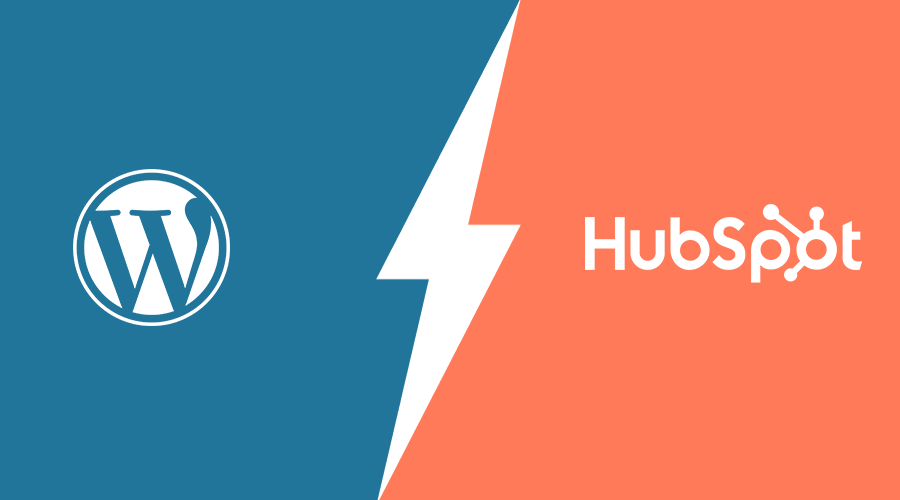 Among many CMS, WordPress vs HubSpot has become quite popular through the years. Both WordPress and HubSpot have established themselves in the market, and because of their features, functionality, and excellent performance, HubSpot and WordPress have become the personal favorite CMS of many developers out there.
CMS is the base of businesses available online, and therefore, you have to smartly inspect and choose a CMS that results in your business's growth. WordPress and HubSpot are two big names in the world of CMS, and therefore, choosing one among these two can be challenging.

This blog aims to take the readers through a thorough WordPress vs HubSpot comparison so that they can make a decision about choosing the suitable CMS for their business. Before we begin with the WordPress vs HubSpot comparison, let's give you a brief introduction of both the CMS.
What is WordPress?
WordPress is a top-rated PHP blogging software that has evolved. It is a popular CMS that empowers WordPress blogs and enterprise-level WordPress websites with unique features and robust functionality. WordPress is a go-to choice for many business developers. WordPress also includes marketing tools but requires additional plugins, which are not cheap.
The demand for WordPress developers has also increased over the years, and WordPress has become one of the most popular and seamless blogging and website development platforms today.
Pros of WordPress
WordPress is a powerful CMS because of its origin in blogging. It is easy to use for an admin to navigate through the backend of their WordPress site, edit pages and upload new content.
Several free and paid plugins
WordPress has over 54,000 free and paid plugins for its users. These WordPress plugins allow to customize and enhance the WordPress site as per the clients' unique needs.
WordPress has many SEO plugins that help optimize the content, meta tags, descriptions, keywords, and much more. You can hire dedicated WordPress developers to promote the best SEO practices.
WordPress has thousands of themes, and these themes are pretty responsive. A responsive website is a must to gain more customers. Having a mobile-friendly site across all the devices is very important for the UX of the site, and WordPress is good with building responsive WordPress websites.
WordPress is open-source software, and therefore, it has many free themes and plugins. Being an open-source platform, WordPress developers can openly share the code online. This can save a lot of time and costs.
Cons of WordPress
WordPress themes are updated very often, and these updates are essential to run the WordPress website smoothly. These updates are crucial to maintaining proper security, but they might bring some problems to the WordPress website, due to which you might have to revert to the older WordPress state.
Certain WordPress themes contain unnecessary generic code, and because of that, the WordPress website takes longer to load. Slow load times are a big no-no, and it results in increased bounce rates. Thus, slow loading speed is a loophole in WordPress CMS.
Since WordPress is an open-source CMS, it is prone to potential hacks. To prevent risk, it is better to be knowledgeable in choosing the right plugins and themes for your WordPress site. You should always check the quality of the WordPress plugin for ultimate security.
Read also : The steps of website development
What is HubSpot?
HubSpot is a cloud-based CMS that is useful for both developers and marketers. With the HubSpot CMS, both the developers and marketers have access to the HubSpot tools to create unique websites with excellent customer experience. With HubSpot Development, users can easily create content and optimize their site for conversions. HubSpot is also known for being a great blogging platform and developing great HubSpot blogs for websites.
HubSpot doesn't require any extra plugins to optimize content for search engines. It is equipped with multiple in-built marketing tools, which help create the most optimized and robust websites.
Pros of the HubSpot
HubSpot is known for its beautifully designed and easy-to-use user interface. Using HubSpot has easy and intuitive. Even if you are a HubSpot beginner, you can learn to use HubSpot better in the HubSpot academy.
HubSpot is known for many things, and one of them is its customer support. It provides award-winning support and has a thriving community of HubSpot developers to help you with any issues you encounter on the HubSpot website. You can contact HubSpot's customer service, and they will respond shortly.
HubSpot is a complete package as it is ideal for marketing and sales, making it great for collaboration. With HubSpot, you can align your sales and marketing teams for reporting, workflows, and much more. With HubSpot CMS, you can work on your social media, emails, landing pages, analytics, and much more in just one place.
Flexible pricing is another key element of HubSpot's success. You can use HubSpot's free tools or upgrade to use the more advanced ones to use more pricing features based on your company's size and other requirements.
Cons of HubSpot
HubSpot's onboarding fee is one of its low points. The fee varies as per the package, such as the basic onboarding fee costs $600, the pro costs $3,000, and the enterprise onboarding fee costs around $5,000. Paying the onboarding fee isn't possible for everyone, and it might be expensive for some.
HubSpot must be used correctly to make it worthwhile, and one requires proper knowledge of using CMS for the best benefits. Using HubSpot can be a little tricky for marketing teams.
Some companies with complicated sales processes find it difficult to adapt the HubSpot CRM to their needs. The HubSpot CMS is an ideal platform for growing companies but might not be suitable for larger organizations.
Now, when we are done with the pros and cons of WordPress and HubSpot, we will compare these two platforms to help you choose the right platform for your next website development project.
Read also : What is HubSpot New CMS Starter, And How Will It Help Small Business to Build CMS-Powered Websites?
WordPress vs HubSpot – Face of
We will now begin with the ultimate WordPress vs. HubSpot faceoff based on some key factors. Here we go!
Ease of use is one of the most crucial factors as nobody likes overly complicated websites or apps. Complicated websites and platforms bore the users, and therefore, ease of use is always the best.
WordPress is known for its simplicity and ease of use. It has many themes which make setting up a site simpler without any need for learning the code. WordPress's simplicity is one of the features that make it so popular among developers and users. However, WordPress has an abundance of third-party plugins which can cause unwanted errors.
HubSpot, on the other hand, is a simple CMS as well. It has a pool of built-in marketing tools and doesn't require any additional plugins. HubSpot also includes support and security updates and various organic features for design and flexibility. HubSpot can be used by anyone, and thus, anyone with basic knowledge of HubSpot can use this CMS to build simple websites.
Result– Looking at the scenario of both the platforms, we can say that when it comes to ease of use, both WordPress and HubSpot are easy to use, but HubSpot wins over WordPress as it doesn't have any additional plugins and thus, is it will have your back in terms of simplicity.
WordPress vs HubSpot Blog management
Blogging is an essential aspect of any CMS, and therefore, a CMS has to provide effective blogging solutions to help businesses drive traffic on their websites.
WordPress is known as one of the best platforms for blogging, and millions of users have used it for especially for business blogging. The best thing about a WordPress blog is that it is easy and quick. Even a newbie can post a blog on WordPress with a few simpler steps, and that's the beauty of WordPress. However, there are limited options with WordPress blogs, and going beyond the basics requires a lot of effort.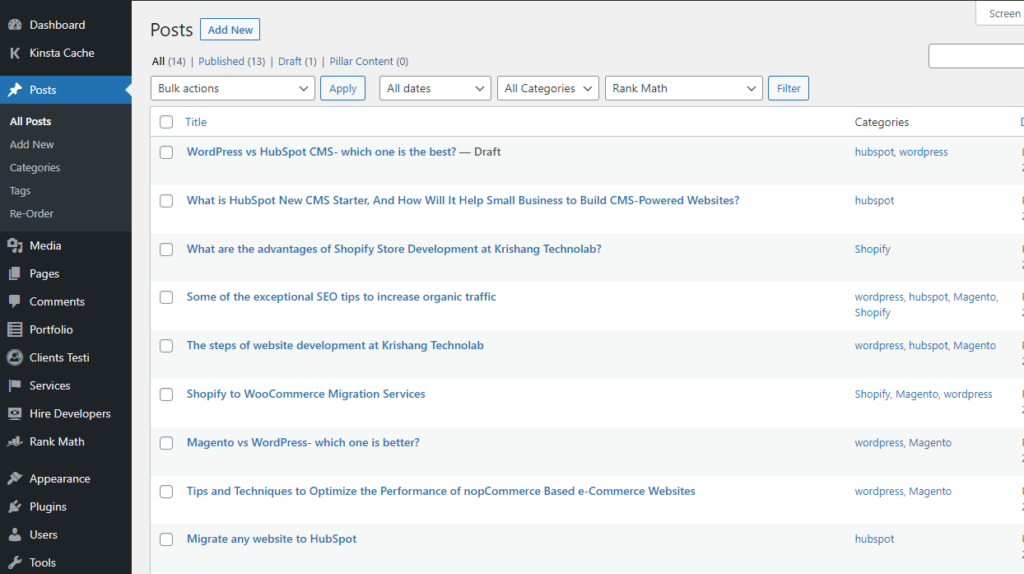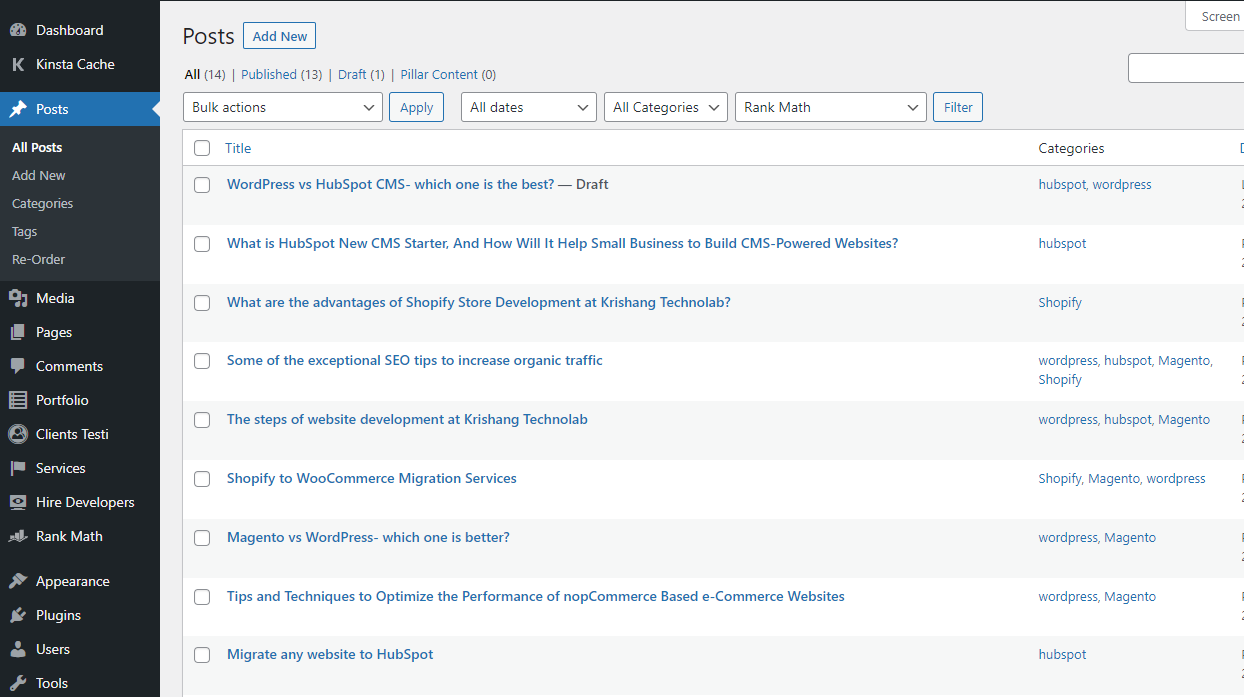 HubSpot is also known for being a top-notch blogging platform, and the best part about it is that the HubSpot blog doesn't require any extra effort. As HubSpot doesn't require any additional plugins, its ecosystem has functions for adding CTAs, social media icons, workflows, and much more.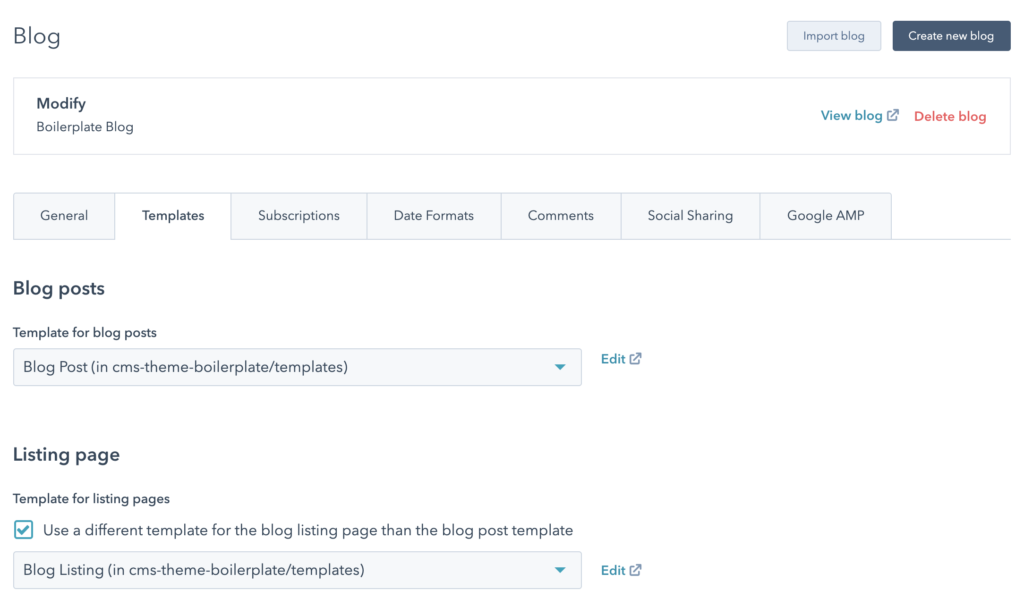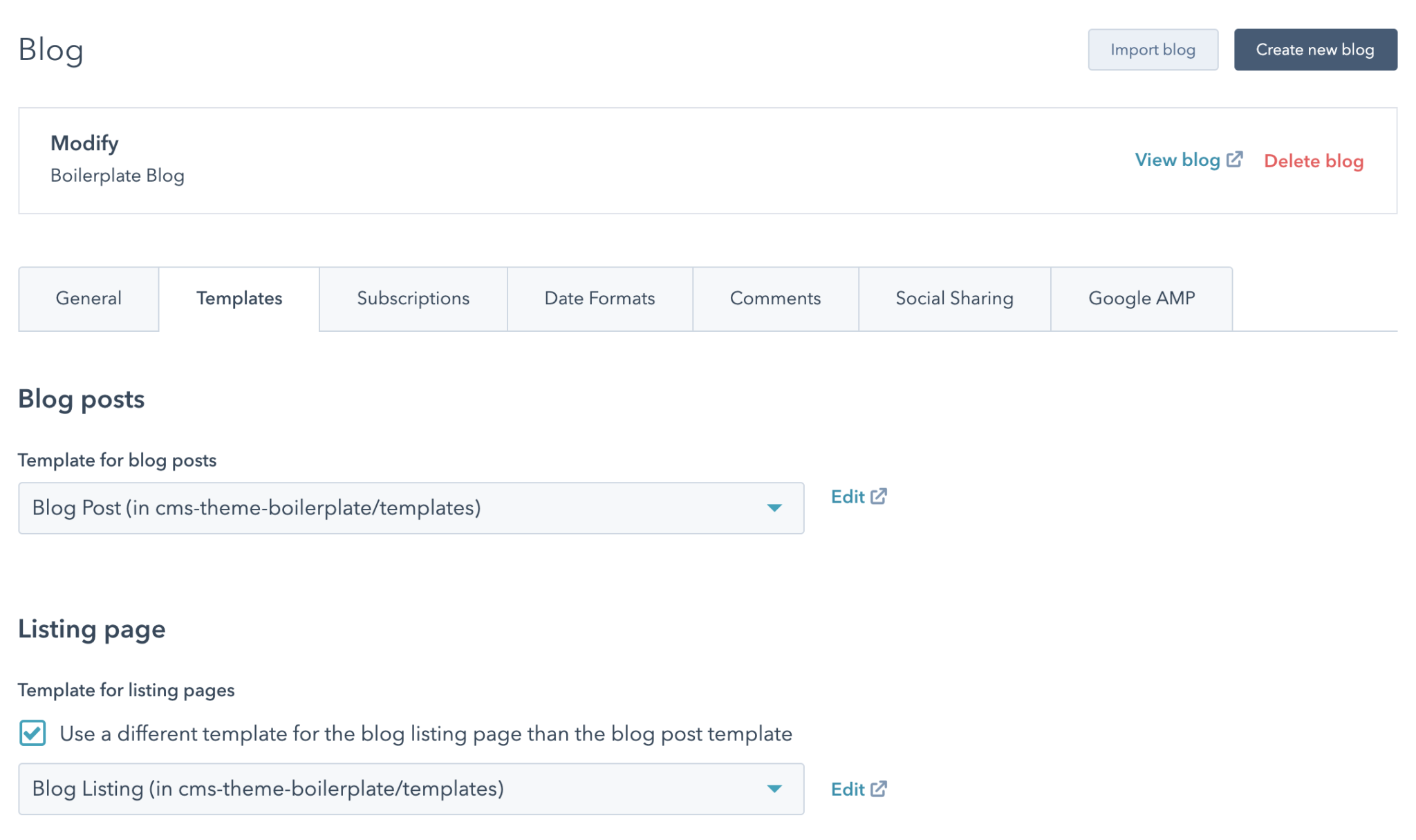 Result– Although WordPress and HubSpot are well-known for handling blogs and landing pages, HubSpot still wins in terms of blogging.
Cost of development – WordPress vs HubSpot
The cost is probably the most essential factor for choosing any platform or CMS for building websites. Everyone compares the prices of different platforms before choosing one.
Initially, WordPress looks like a cost-effective CMS because it is cheaper initially, but once you start using the plugins, the costs add up and start to jump quickly. The additional plugins and tools might give you a tough time in terms of cost.
HubSpot isn't free, but it is worth investing in HubSpot because of the type of features and functionality it offers. HubSpot also comes with a plethora of cost-effective tools, which make it an ideal CMS for developing and growing your website in the long run.
Result– When it comes to the cost, you should consider investing in HubSpot as you will get great results, and HubSpot is value for money.
Website security and hosting – WordPress vs HubSpot
Website security and hosting are two essential elements of any website, and having suitable website security and hosting can benefit your business to a great extent.
When it comes to WordPress, you will have to obtain your hosting solution and choose the level of security you would like for your business. With WordPress, you will also have to purchase an SSL to secure the domain. Because of the open-source nature of WordPress, there are more chances of security risks and threats.
If you go with HubSpot, the security is handled well, and CMS is naturally protected from attacks and threats due to its internal structure. HubSpot is an all-in-one CMS and therefore, it comes with hosting and the option to enable a free SSL that sorts out the hosting-related stress.
Result– Overall, the winner in terms of security and hosting differs for everyone. However, with HubSpot, the risks will be less, and security will be more.
SEO – WordPress vs HubSpot
A CMS has to be SEO optimized to perform well at the search engines. Right SEO helps your website rank higher in the search engines, and the better the SEO will be, the better the reach will be.
With WordPress, you will need a plugin to get what you want out of SEO in the WordPress CMS. You can use tools like SEMRush to do the keyword research in WordPress and the tools like Yoast SEO for keyword optimization.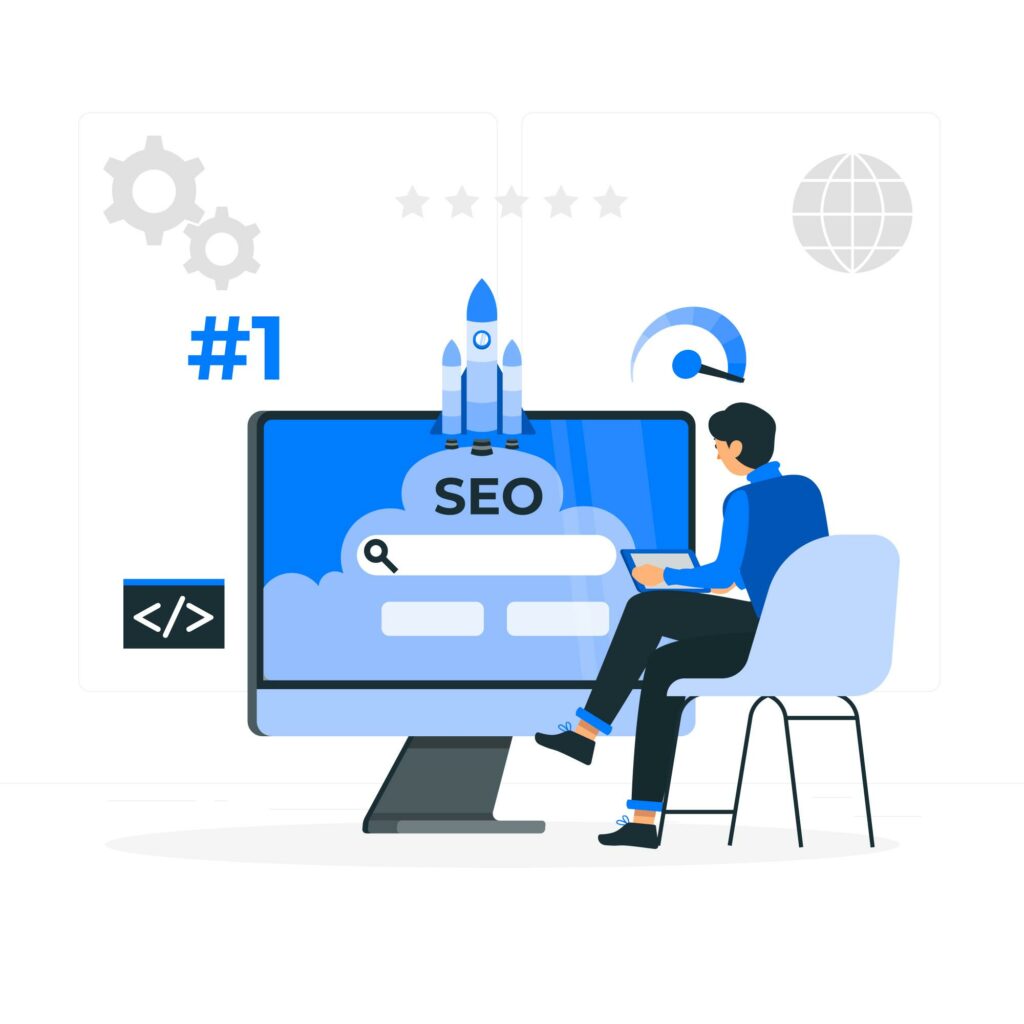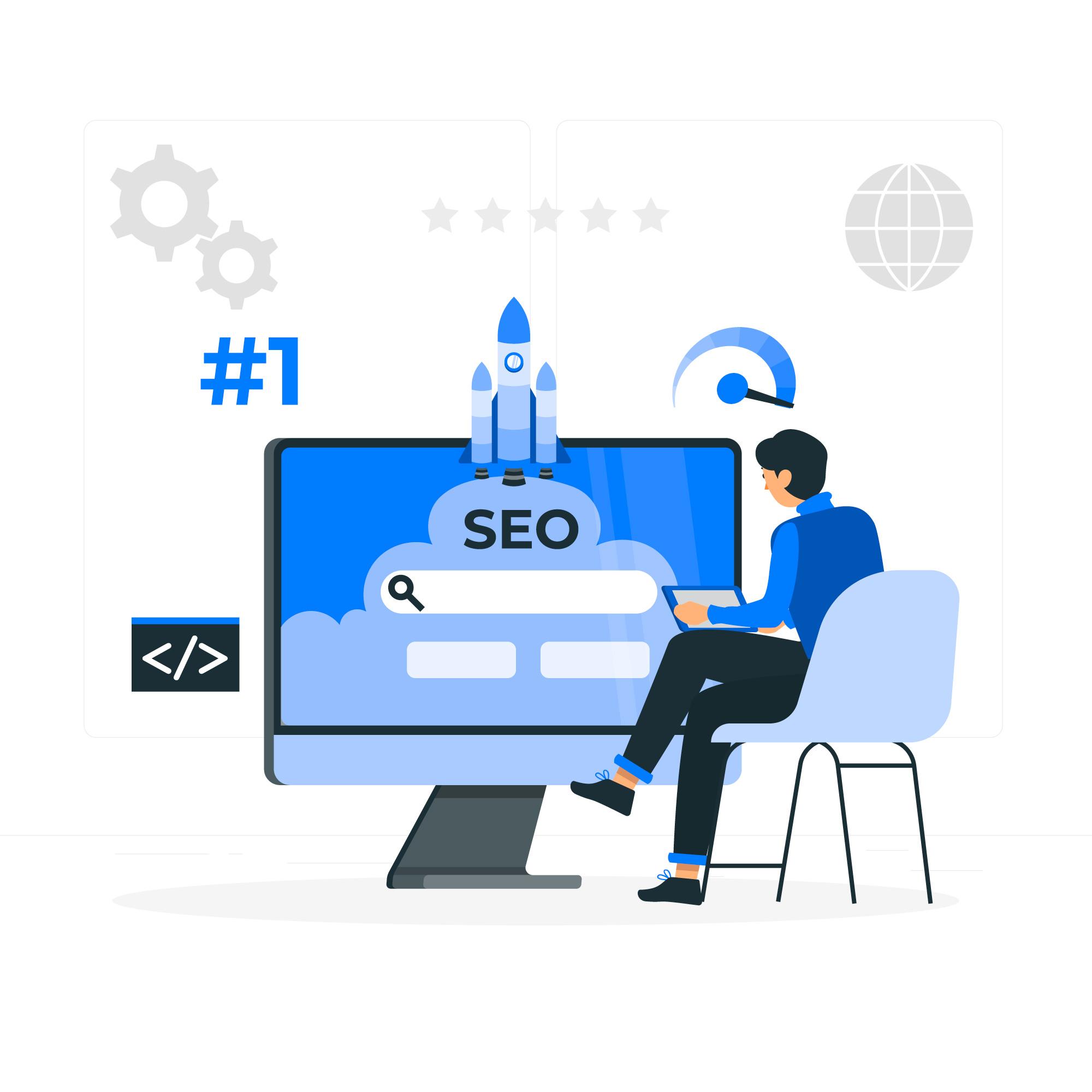 With HubSpot CMS, your website comes with various in-built SEO tools that will provide you with keyword research for the topics you want to focus on and help with strategic graphs for organizing the content properly. It also helps with on-page SEO tips to optimize the blog posts.
Result– When it comes to SEO, both WordPress and HubSpot do their job quite well. Thus, we can declare it a tie.
Marketing – WordPress vs HubSpot
It's no secret that marketing plays an essential role in the overall success and performance of a CMS. You can reach out to more customers with great marketing techniques.
When it comes to marketing, WordPress is at its heart just a CMS, and therefore, it has limited to offer. WordPress isn't entirely bad for marketing, but you can expect much from it as it is designed to do much less in terms of marketing.
HubSpot, however, is an inbound marketing tool for developing the HubSpot CMS website and offers high-end tools for marketing to improve the overall performance of the website. HubSpot comes with SEO capabilities and recommendations, custom reporting, site analytics, and more interesting SEO features.
Result– If it is not clear yet, we would like to say that HubSpot is a clear winner in terms of marketing, and WordPress doesn't stand a chance against HubSpot in this fight.
Themes and templates – WordPress vs HubSpot
Sometimes looks do matter, especially when you are designing a website. Themes and templates give a new look to the website and make it look appealing. Every CMS has several paid and unpaid themes.
WordPress has thousands of attractive themes across plenty of platforms that give the site a great look and feel and make it look pretty appealing and eye-catching. WordPress themes are also highly customizable, which means there are plenty of options to create unique designs as per the client's needs. Thus, WordPress has limitless options in themes and theme modifications.
HubSpot themes are built with web languages combined with HubL and are sold on the HubSpot marketplace. HubSpot marketplace has around 5,000 templates, but many themes from these are single themes for HubSpot email, HubSpot landing pages, and web pages. HubSpot theme development is good but isn't as great as that of WordPress.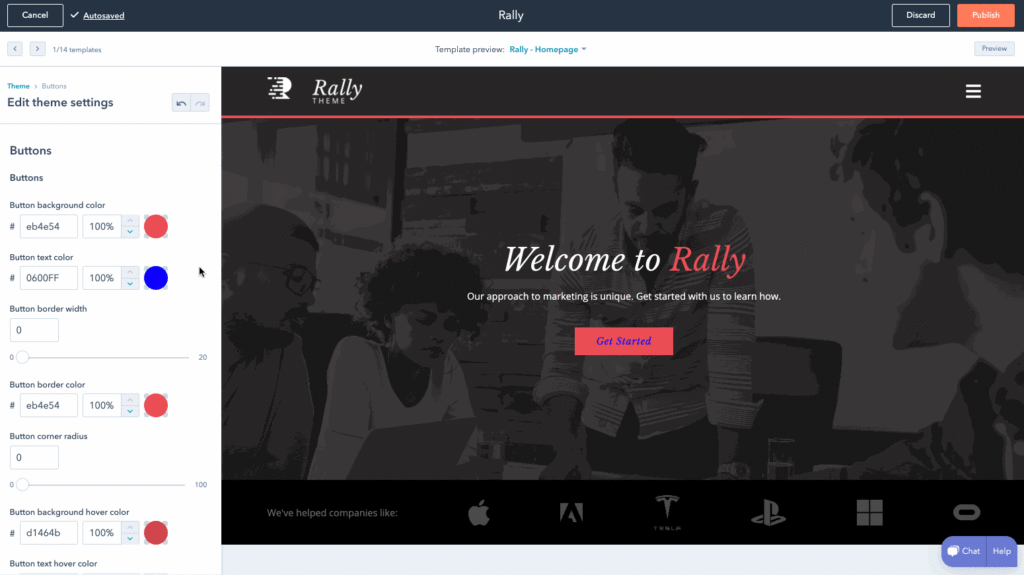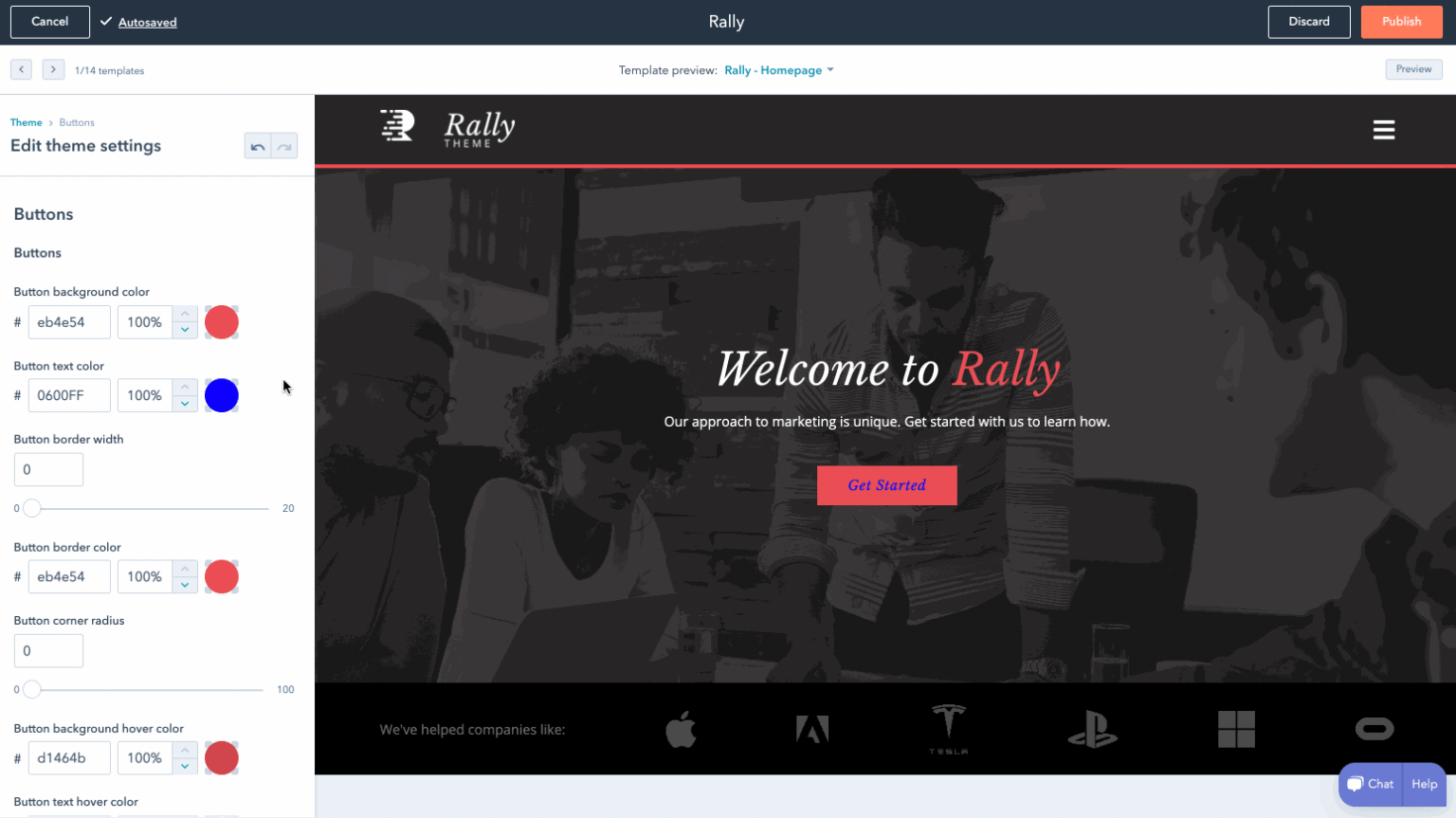 Result– WordPress is a clear winner between the two when it comes to themes and templates as it has tons of themes and modification options available than HubSpot theme development.
Extensibility – WordPress vs HubSpot
Extensibility in the extent to which you customize a CMS. Once the business starts growing, there will be a need to add more unique features to the website, and extensibility makes it easier.
WordPress has over 58,000 plugins in its official marketplace, and most of these WordPress plugins are free. With WordPress, it is as easy as clicking install and activating the most features you want in your website. However, WordPress doesn't have a code base that is important for improving the page content, and WordPress's capacity for SEO is limited.
HubSpot is software that should be used in a pre-defined way. HubSpot has modules available in its marketplace, and the HubSpot developers can use these modules to add customization to the HubSpot landing page and website. HubSpot also uses its own coding language HubL to use developing modules for the HubSpot CMS website. You might require to hire a skilled HubSpot developer to extend the website's performance and functionality.
Result– When we compare WordPress vs. HubSpot in regards to extensibility, both of these CMS are doing well, but HubSpot still has better features and options to implement.
Which side are you on- WordPress or HubSpot?
We took you through the complete face-off between WordPress and HubSpot. We mentioned all the important factors for the comparison between WordPress and HubSpot CMS, and we hope we were able to explain the comparison in detail. Now, the question is, which CMS should you choose between HubSpot and WordPress. Choosing the suitable CMS will transform your business, and choosing one between HubSpot and WordPress might be tough.
If we look at the factors of comparison between WordPress and HubSpot above, we will find out that HubSpot CMS has the edge over WordPress because HubSpot isn't just a CMS but a full-fledged inbound marketing tool that will take your business to the next level.
WordPress is a great CMS if you don't want fancy marketing. With WordPress, you can easily set up a blog, WordPress landing page, and a WordPress CMS website to sell your products. WordPress is also ideal for small businesses willing to have their own startup.
On the final note, we would say that the final decision of choosing a CMS between HubSpot and WordPress depends on you. However, we would vouch for HubSpot as HubSpot CMS is the best platform for marketers, and with HubSpot, there is no need to learn to code or have technical skills.
Final Words
Whether you choose WordPress vs HubSpot CMS for your next website development, you should hire dedicated developers who will help you with the best features for great success. You can hire a dedicated HubSpot developer from Krishang Technolab, a leading HubSpot development company in the U.K and U.S. We are experts at providing high-quality HubSpot services. We also provide WordPress CMS website development services so you can hire dedicated WordPress developers from us as well.
To learn more about our WordPress and HubSpot services, feel free to contact us with your Project Requirements.