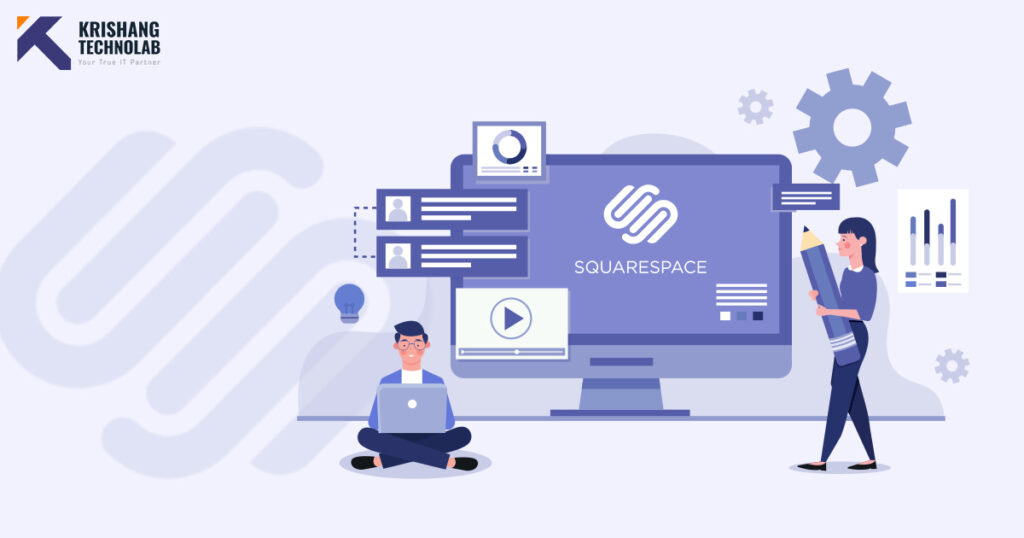 Have you recently heard of Squarespace from anyone? Actually, you don't necessarily have to be a website designer to have heard of Squarespace. It's such an easy-to-use website builder tool that anyone with a little assistance can build their website. Everyone from influencers to eCommerce store owners can rely on web designer tools to give digital wings to their business.
It is a web-based platform for building robust and professional websites. The best part about is that it enables building websites without any coding knowledge. Moreover, it also provides hosting services. Today, it has a market capitalization of over 1.7 billion dollars.The Squarespace site builder is aimed to make it simple for users of all skill levels to rapidly develop a lovely website.
How did the Squarespace web design tool come into existence?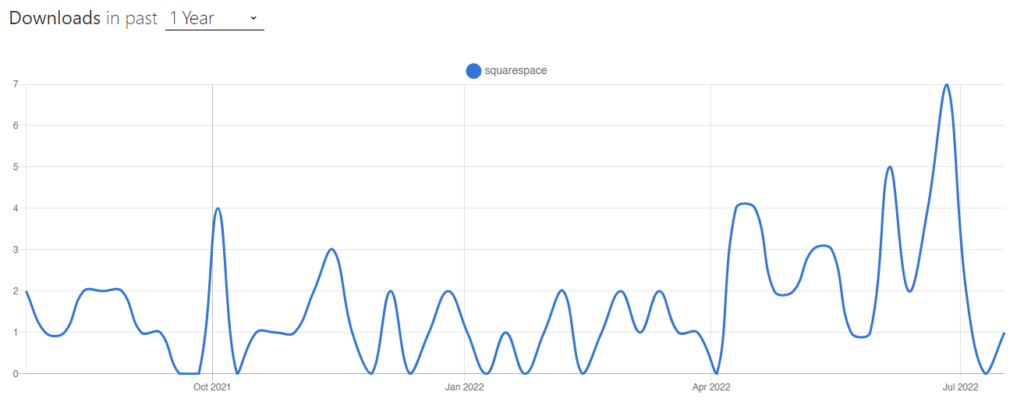 Anthony Casalena started developing Squarespace for himself while attending the University of Maryland. He initially shared it with his friends and family and further participated in a business incubator program at the university. He then launched as a do-it-yourself drag-and-drop website builder. The company started as a startup in 2009 and reached the $100 million mark in 2015, and employed more than 500 employees.
What does a Subscription include?
As Squarespace is a website building and designing tool, it allows users to easily create a website for their business. There are several elements included in the subscription model that we will talk about next.
Here is all that a subscription includes.
SEO
Squarespace automatically generates the sitemaps, uses clean HTML markup, and uses automatic tagging. SEO in subscription can index your content without plugins.
Squarespace analytics
With Squarespace web design, you can explore your site's analytics to understand how people are interacting with your website. It also enables connecting with Google Analytics to get more insights about your visitors.
Responsive design
The responsive design comes standard on every site. This feature ensures that the content looks and works fine on all screen sizes and devices.
Customer support
With Squarespace, one can get assured of 24*7 support available at any time, 365 days a year. The advisors can help you with anything you need and resolve queries in no time.
What pricing plans does offer?
After going through the contents of the subscription, let us analyze the pricing plans of the Squarespace website builder. Just like any other platform, it also comes with multiple pricing plans, and we are going to discuss them in detail next. So, stay with us and read on.
eCommerce pricing plans
If you wish to add eCommerce features and functionalities to website, then you will need to upgrade to the eCommerce pricing plans. This pricing plan is curated for eCommerce development. Although this pricing plan can be expensive, it is worth the price. There are two pricing options under this plan- the basic eCommerce plan and the business plan.
The basic eCommerce plan starts at $26/ month annually or $30/month monthly. This plan includes all the features of a business plan and does not include any transaction fees.
The business plan starts at $35/month annually or $40/month monthly. This includes all the features of both the basic as well as a business plan.
Advanced eCommerce plan
If you need an eCommerce plan with a list of additional eCommerce features, going for an advanced eCommerce plan is the right option for you. Although it's more expensive than other plans at $40 to $46 per month, the features and functionality it offers are unmatched. Added features like abandoned cart recovery, advanced shopping cart, gift card creation, etc. are its attention-grabbing features.
What are the key features of Squarespace?
Below we will go through the top features of Squarespace that are built uniquely into the backend. These features make a unique all-in-one platform that businesses can use to simplify several tasks without any need for several accounts and service providers.
Here's the list of features we are referring to.
Email marketing
Email marketing is paramount for online businesses. A well-put email can be a great marketing technique and has the potential to boost the booking and sales of a business. Having a different service provider and account for these tasks might feel overwhelming, and that's where Squarespace simplifies things. email campaign allows the users to write and schedule email lists right inside the backend of the websites.
Course/Membership Hub
Squarespace has its own course/membership hub called the Squarespace Members area. Here the visitors of your website can sign up to become members of your site and get access to all the additional content like digital products, courses, and regular blog posts. This is a great way to earn additional money for busy entrepreneurs. Course and membership hub is also a great way to share industry-related knowledge and insights with the audience.
Domain registration and hosting
It offers domain registration and hosting services, so there's no need to use any additional hosting service like GoDaddy. You can avail of domain registration and hosting by registering and paying for it. it is almost synonymous with the word 'simple.' With this, you can access everything related to the domain right inside the backend of your website; now, isn't that commendable?
Great customization
Customization is the key feature and who doesn't like to build a custom website after all? There are many website design tools that have limits on colors, fonts, and other design elements, and that's where stands out. It offers multiple font and color choices to create custom templates. This would further enable in creating a truly customized website as per the business's unique requirements.
Free stock image search
Squarespace has an in-built stock image search named Unsplash. If you wish to upload an image to the site, you can search by the keywords and go through the plethora of options that appear. Once you choose the option you are looking for, use it on your website without any royalties, as simple as that! Unsplash only features royalty-free images to save you from any chaos of legal problems and copyright infringement. Now, isn't that oh-so-simple?
Live chat support
Squarespace's live chat support with minimal wait time is its most celebrated feature. It becomes very frustrating for businesses to wait for hours or even days to get a response back from the support team. That's where Squarespace shines. Squarespace has many customer service representatives who are always available and ready to help. If Squarespace developers face any issue, they can reach out to the support.
Who all can benefit from the Squarespace website designer tool?
With so many benefits and features to its credit, Squarespace has been successful till now in grabbing businesses' attention. There are plenty of companies out there that consider Squarespace to be one of the simplest and most efficient website building tools. However, it's important to note that just like many website design and development tools out there, Squarespace also works better for some companies than others.
Here are the top use cases of the Squarespace web designer
Websites built around blogging and visual content and visually appealing blogs that support multiple contributors.
Particularly beneficial for small and growing businesses as there are a great number of business owners who already use.
Businesses that require plenty of eCommerce functionality in their websites like transactions with debit and credit cards.
Well-suited for creative eCommerce companies that want to sell their attractive products online.
Building a website to show personal skills and developing a professional portfolio has templates that support all companies and professions.
Want to hire the best Squarespace developers and designers?
If you are intrigued by the many features and functionality of Squarespace and want to build custom Squarespace templates and websites, then connecting with the right Squarespace development company is a holy grail for you. If you want to connect with the best Squarespace designers, reach out to Krishang Technolab now. Our best website builders are committed to simplifying website development for you with a range of web development services.
Here's why you should choose Krishang Technolab for Squarespace website design and development.
Experienced site designers
Designers updated with the latest technology
Transparent pricing policy
Cost-effective design and development
Timely delivery of the project
Effective communication throughout the development
Great support and maintenance services
Uniquely-crafted customized services
Concluding words
We tried our best to cover everything about Squarespace web designer in this detailed blog. From its contents to features to a range of services, we didn't want to miss out on anything, and we hope we did justice here. If you think Squarespace is the right tool to build your website, and want to use this tool to create custom Squarespace templates, now is the right time to begin.