Many of the merchants might be confused about which platform they should build their website on- HubSpot or WordPress. Both of these platforms are well known and have their own benefits and features. Both of these platforms are a great choice for website development. 
HubSpot and WordPress are usually not competing for platforms. while integrations between the two have existed for years, HubSpot and WordPress recently announced an official partnership between them. Because of this partnership, the users of both of these platforms will have easier access to the HubSpot plugin and many tools.
Many times HubSpot and WordPress are referred to interchangeably but they are very different. WordPress is a CMS whereas WPEngine is a hosting provider.
Now you must be thinking if you are already using WordPress, then why do you need to add HubSpot?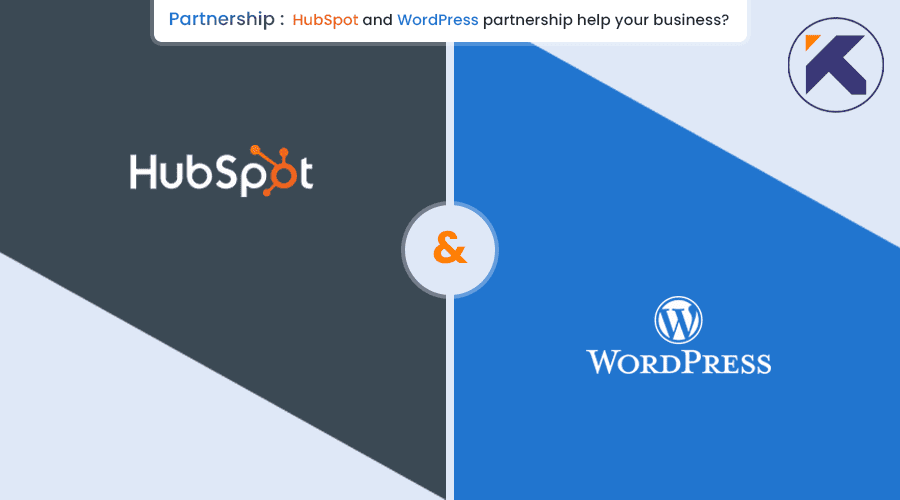 To clear this doubt, imagine having an amazing-looking website with all the modern features but you are failing at attracting visitors and leads, then what is the logic of having a good-looking site without any leads.
If your website is using WordPress as a CMS then HubSpot is a powerful CRM to pair it with. it also works as a customer management platform.
Here are some of the examples of how we can help you in integrating HubSpot with your WordPress site-
Embed HubSpot forms to capture leads and add them to segmented lists.
Implement automated email marketing to engage with leads
Add live chat or chatbots to provide faster and tailored answers to your customers.
Track visitors and conversion rates to know your performance.
The benefit of this integration is that you can keep updating your site on the same WordPress dashboard that you are using. The partnership between both of these platforms will help you have the benefits of both the platforms and thus, level up your marketing, sales, and customer service support.
Krishang Technolab, A Hubspot development company
Krishang Technolab is one of the widely known and best HubSpot development companies in, India. We have expertise in developing websites on the HubSpot platform. We recently came across the benefits of a partnership between WordPress and HubSpot and we can help you integrate HubSpot with your WordPress site to help your business reach new heights of success.
To know more about the same, get in touch with us.